As a child growing up in New York City in the 80's, I remember walking in on burglars. My mom quickly grabbed my brother and me, as we all ran out of the house. No matter where you live, home security is important. Protecting your home starts with securing the outdoor perimeters with a security video camera and/or video doorbell. This first step is essential in setting the tone for your home security readiness. It also does two other things. First, it lets family members know that home security is taken seriously and secondly it alerts the community and would...
---
As a homeowner or renter, burglary is one of the most distressing fears. Like any crime, it is unplanned and usually catches the victim off guard. According to the FBI statistics, a burglar strikes every 30 seconds in the US.1 That amounts to two burglaries every minute and over 3,000 burglaries per day. Yet, even with this amount of daily crime being committed and the worry it gives, only 25% of Americans have a home security system to protect their property from burglary and help keep their sanity. And if burglary is a shock, check out these facts about how...
---
• News
Cranbury, NJ, September 22, 2020 – Iris ID Systems, Inc, a leader of iris recognition-based identity authentication solutions, announced today that it has entered into an global partnership with Olive and Dove, Co., Ltd. of Republic of Korea for smart home and IoT devices, under Remo+ brand. This partnership will broaden the accessibility of home video security and IoT solutions for the global market and enable Iris ID to introduce new products which complement and expand capabilities of its existing markets. Furthermore, the strategic collaboration will allow Remo+ to extensive distribution network for access control solutions – targeting market opportunities...
---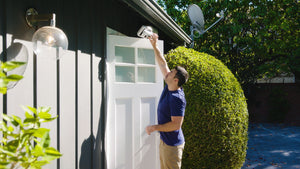 The updated DoorCamTM 2 now fits more doors and features a dual-power design, customizable motion zones, and free rolling cloud storage.   Cranbury, New Jersey, Sep. 1st, 2020 -- Remo+, the smart security camera and video doorbell company, is proud to announce DoorCamTM 2, the next generation of their over-the-door security camera lineup. The updated version of their award-winning DoorCamTM is designed to fit an extensive array of door styles, plus offers dual-power options, motion zone customization, full 1080p HD resolution and free 3-day rolling cloud storage. The DoorCamTM 2 is unique in that anyone can use it. Unlike most...
---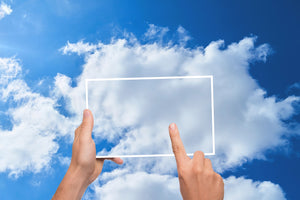 When people call into our support center we often get the question, "What is the cloud?''
To answer this question, "the cloud" is basically a network of servers that store/run data, software, services, etc. that you can access through an internet connection.
When talking about our Remo+ products, when we mention "the cloud" we are referring to the secure place your videos are stored and which you can access through the Remo+ app with an internet or cell phone data connection.