As a homeowner or renter, burglary is one of the most distressing fears. Like any crime, it is unplanned and usually catches the victim off guard. According to the FBI statistics, a burglar strikes every 30 seconds in the US.1 That amounts to two burglaries every minute and over 3,000 burglaries per day. Yet, even with this amount of daily crime being committed and the worry it gives, only 25% of Americans have a home security system to protect their property from burglary and help keep their sanity.
And if burglary is a shock, check out these facts about how and when burglaries occur and the damage it causes.
The average loss from a burglary is $2,661. So not only is there a monetary aspect to burglary, but there is an emotional component as well. Lots of times, when property is vandalized, there is a lot of damage such as broken doors and windows and sentimental items are broken or taken. This can leave the victims feeling1 double wounded as now their sense of security has been breached and irreplaceable items are gone.
Burglaries most often happen during the day. The most common time for burglaries is between noon and 4 p.m.2 FBI burglary data from 2019 showed that 45% of all reported burglaries occurred in the daytime compared to 39% at night.3
Rural states see more burglaries than those within big metropolitan hubs. New Mexico is the most burglarized state in the US, along with other rural states including Mississippi, Louisiana, Oklahoma, and Arkansas.4 In 2019, New Mexico had 697 burglaries per 100,000 people compared to New York, where there were only 142 burglaries per 100,000.
Burglaries are more frequent during the summer months. On average, burglaries rise about 10% between June and August.5
Renters are burglarized more often than homeowners. Although the gap is closing, according to the US Bureau of Justice Statistics, burglars hit renters more frequently than homeowners—and that's been the trend for decades.
In 2019, there was $3 billion worth of burglary losses reported
So how can you as a renter or a homeowner gain protection and security. Continue below for some tips and product recommendations from Remo+.
Tips to Secure Your Home
Form a community watch group. Although everyone is overscheduled, neighbors and community come together to help one another and protect families. You can join Nextdoor- the online destination where communities get together to share information, support one another and just be neighborly.
Use a little common sense. Don't post on your social media when you are leaving and coming back from a trip. And if you are travelling make sure you keep the grass cut. Sometimes an unkempt lawn can signal to robbers that no one is home.
Get better door locks to make it harder for a thief to pick should your home be the unlucky target of a robbery
Get insurance. In the event that you are robbed, at least you can recoup the financial loss that comes along with a burglary.
And last but not least, consider a home security system. Remo+ has home security options perfect for renters as well as homeowners that are easy to use and affordable.
Product Recommendations
DoorCamTM 2
This is the only over-the-door security door camera that can monitor all front-door activity. Perfect for renters or homeowners as there is no installation involved; this will save you money as no professional installer is needed. This device is packed full of features that will make surveillance a snap.
DoorCam™ 2 can be hung over the door in seconds
Free 3-day rolling Cloud
160° wide angle field of view, 1080p (full HD)
2 built-in motion sensors
2-way talk
Enhanced night vision
Battery powered (Lasts up to 4 months)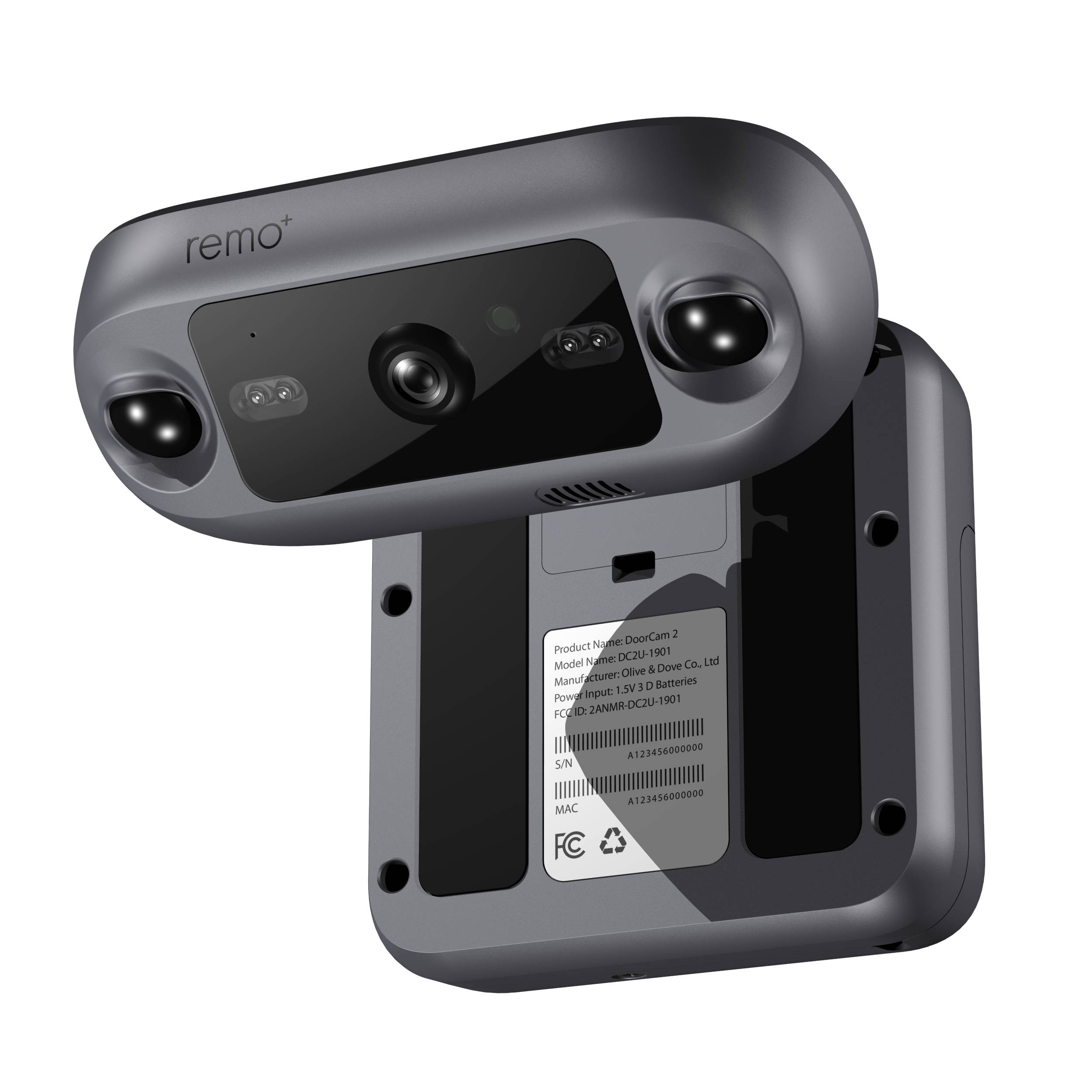 RemoBell S Fast-Responding Smart Video Doorbell Camera
RemoBell S is an award-winning smart video doorbell camera that lets you monitor all your front door activity in real time
Visit https://remoplus.co/ for more product information and to purchase the RemoBell S and
DoorCam 2.
-----------------------------------
1 FBI, Uniform Crime Reporting, "Crime in the United States 2019, Burglary.
2 The University of North Carolina at Charlotte, Department of Criminal Justice and Criminology, "Charlotte Residential Burglary Victimization Survey: Exploring Post-Burglary Adaption from a Victim's Perspective."
3FBI, Uniform Crime Reporting, "Crime in the United States 2019, Table 7
4FBI, Uniform Crime Reporting, "Crime in the United States 2019, Table 5
5 Statista, "The US States with the Highest Rates of Burglary