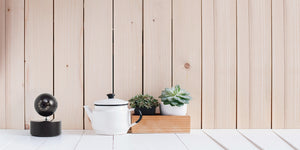 Smart Home has become a growing topic of innovation in the tech world. The concept that you can connect home devices with one another is flat out exciting. Think about it– what if you could unlock the front door through your phone when you forget your keys or automatically turn on all of your security systems when you lock your doors? Smart Home will provide families with such control and comfort that it will revolutionize how we live in our homes in the future.   Why SmartHome? Convenience   Well — just as how we prefer sliced bread over a loaf...
---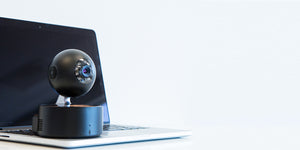 Smart Home devices are quickly captivating the market in the tech industry. With the release of Amazon Echo and the announcement of Google Home, we can see that the integration of Smart Home products is going to be the next "Big Thing". Just as how mobile apps revolutionized the way we travel, connect, and go about our life, Smart Home devices will change how we live in our homes. In fact, experts believe that by the end of 2022, an individual home will have roughly 500 smart devices. On top of that, 61% of the Smart Home Revenue came from Security Cameras in...
---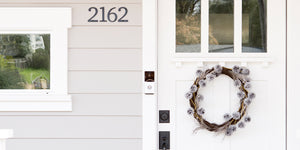 In the Smart Home industry, the biggest trend among security cameras is outdoor wireless video doorbells. For those of you who do not know what wireless video doorbells are, in a nutshell, they are security cameras that connect to your WiFi so that you may monitor the outside of your door through your phone when a guest rings. The popular misconception with wireless video doorbell is that there is an assumption they do not need to be connected to a power cable. That is not completely true. The "wireless" part means that you do not need an ethernet wire to connect...
---
When we first released RemoCam in November 2015, our focus was to create a smart home security camera that was smart, intuitive, caring, and — simple. Installing a Smart Home Security Device is like listening to a joke, if you don't get it the first few times, then it's a bad joke. It's simple: installing a Smart Home Security Device shouldn't be complicated. Therefore, we installed our belief of efficiency and convenience when we designed our first fully battery powered Wireless Video Doorbell: RemoBell.   EMPOWERING DESIGN Every little detail within RemoBell, from its durable exterior design to its high-definition video streaming,...
---
  INTRODUCTION In the age of smart technology, there is no reason why you cannot always be connected to your home. This connection can span the globe, or just link you to the other side of the house. When it comes to building your very own smart home, the vision is up to you. You will assemble your products, and that will determine your level of connection. How will they integrate? What is your budget? Once you know what you want, and what you need, you will be on the way to knowing how to build a smart home.  FINDING YOUR...