• security camera • smart home
If you don't already enjoy the convenience and security of owning a smart video doorbell, it's time to consider the RemoBell S. At $99, the RemoBell S gives you the latest features at an unbeatable price.   The RemoBell S is a wi-fi video doorbell camera that lets you remotely interact and monitor your front door anywhere at any time. This doorbell camera offers a slim and compact design with two-way talk, weather resistance, and works with Amazon Alexa and IFTTT. A one-time hardwire installation lets you use the RemoBell S without a need to replace batteries.   When the...
---
• New Product • News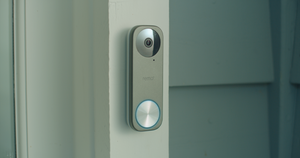 Remo+, the company behind the DoorCam smart security camera, is proud to announce RemoBell S, the next generation of their video doorbell lineup. RemoBell S is releasing with the most competitive launch price of any competing video doorbell of similar quality at $99 plus free 3-day cloud storage.
---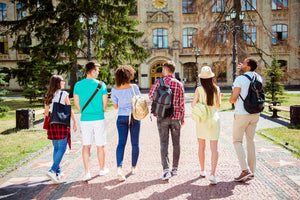 By now, your child has settled into college and gotten used to the new class schedule. But we all know that college is more than just classes. It is also the first time that your child—no, wait, college student—will be living on his or her own. College can be crazy: the running to classes, the late-nights out (whether in the library or with friends), the constant activity. It's easy for things to be lost or even stolen. But even with all the activity, there are some simple ways for your college student to be a step ahead of the learning...
---
If you've looked for housing in the past ten years, you most likely either rented from a landlord at some time or know someone who rented (or is renting). Here are some ways that you can take more control of your apartment experience.
---
The annual challenge: for the mom who does everything, what can you do for her? Never fear! This Mother's Day, there are some simple, yet surefire, ways to let mom know that you appreciate all that she does.   1) Flowers With A Personal Note This classic gift never gets old. And the flowers don't have to be roses! If daisies are her favorite, then a bouquet of daisies will show that you kept a mental note in the back of your head about her likes and dislikes. Or you can get flowers with some special meaning behind them. Carnations...