• News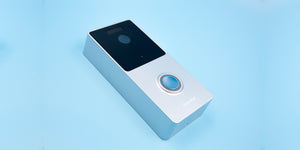 When we drew up the RemoBell Cloud Plan we wanted something different. A plan that was cheap, convenient, and simple to use. A plan that will give you the most bang for your buck, but also not overly complicated. Since the RemoBell Cloud Plan will start March 1st, we stuck with one fee for one plan model: Unlimited videos per day for $3/ 30-day.   Here are some frequently asked questions:   Can I browse my Cloud videos on the RemoBell website? No, the videos stored on your Cloud can only be played on the RemoBell app on your smartphone.  ...
---
• News
Remocam, a Smart Home device manufacturer and software developer, gets acquired by a South Korean KOSDAQ-listed company San Francisco, November 4th, 2016 Remocam, a Smart Home hardware and software developer, has been acquired by Exa E&C, Inc (KOSDAQ 054940). Consequently, it will also change its company name from Remocam to Olive and Dove. It is following the suite of its competitors like Dropcam, which was acquired by Google and Nest, Piper by iControl – though they became separate companies after a year or so, and Withings by Nokia. Remocam was founded in March 2015 and launched its first product, RemoCam, a Smart Home...
---
• News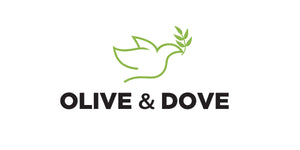 We are excited to share with our Olive & Dove (formerly Remocam) customers that our brand identity has evolved after our acquisition. Here are the few things that have changed.   1. COMPANY NAME AND LOGO Remocam, Inc is now Olive & Dove Inc. This change is meant to reflect our company's direction. We are no longer only making security cameras, but we will be introducing various Smart Home devices to the customers, such as our video doorbell. Olive branches have been traditionally the symbol of 'peace.' Doves have been regarded as the medium that bring this peace. Our hope is...
---
• News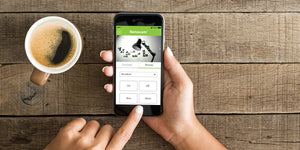 We are pleased to announce that on October 3rd, RemoCam's Cloud subscription will be available for purchase. Take advantage of this plan, and capture evidence of unusual activities in your homes or precious family moments that you may have missed.   WHAT COMES WITH THE CLOUD PLAN? Save your Recordings With the Cloud Plan, you can now store and save your recordings. When you turn on your motion detector, your RemoCam captures footage of any activity that it detects. The Cloud will store those memories so that you can access them on our RemoCam app at your convenience.   View on your...
---
• News
New York, NY, June22, 2016 – Smart Home products developer, Remo+ is introducing an HD wireless smart video doorbell which enables homeowners to access and answer their doors using a smartphone from anywhere, anytime. Using its streaming technology via Wi-Fi, RemoBell can view and capture clear live HD video outside the front door. Unlike other doorbells, RemoBell features an optical lens with a wide-angle lens instead of the commonly used fish-eye lens to display a crisper and more defined view of the front door. RemoBell only turns on when a visitor rings the bell or when motion is detected to maximize efficiency...